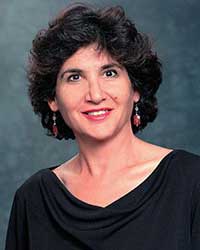 Ruth M. Hargrove
Legal Writing Professor Emerita

Biography
Before joining the faculty at California Western School of Law in 1999, Ruth Hargrove was a trial attorney. She spent seven years as a prosecutor, first in Los Angeles and then in San Diego. While in Los Angeles, she was instrumental in starting the Domestic Violence Unit, which became a model for other prosecution agencies in California. In San Diego, she successfully prosecuted murder, robbery, child-molesting, and other felony cases. Hargrove spent the next ten years as trial counsel for several San Diego municipalities, specializing in employment and tort law.
Throughout her career as a trial lawyer, Hargrove taught as an Adjunct Professor at several San Diego area law schools, served as a Judge pro tempore in San Diego, and provided legal commentary for Public Radio and commercial television.
Professor Hargrove has also taught in Bar Bri's program on the Peformance Test.
She has an active pro bono practice representing students in disciplinary matters. She is also the substitute counsel for the San Diego County Civil Service Commission.
During the summers 2007, 2011, 2013, and 2014, Hargrove taught Comparative Juvenile Justice in Valetta, Malta (sponsored by South Texas College of Law); London, England (sponsored by William Mitchell College of Law); and Galway, Ireland (sponsored by New England School of Law). During the summers 2008 and 2010, , Hargrove taught Comparative Juvenile Justice in Prague, the Czech Republic (sponsored by South Texas College of Law).
In 2011, the Calfornia Western Student Body Association selected Hargrove as Outstanding Faculty Mentor.
In addition to her teaching duties, Hargrove is the Chair of the Joint JD/MSW Program.
J.D. University of San Diego [cum laude]
B.A. University of Massachusetts, Amherst [magna cum laude, political theory]
Introduction to Legal Skills
Legal Skills I
Legal Skills II
Legal Research & Writing: Trial Motions
Book Chapters
Ruth Hargrove & Roberta K. Thyfault, The Impact of, and Resistance to, the Use of Foreign Law on Juvenile Punishment in the United States, in

Transnational Legal Processes and Human Rights

39 (Kyriaki Topidi & Lauren Fielder eds., 2013).
Ruth Hargrove, The Rock and Roll of Legal Writing, in 22

The Second Draft

9 (2008),
Ruth Hargrove, Writing for Real, in

Newsletter

6 (AALS Section on Teaching Methods, Villanova, Pa. 2008).