Preparing "Practice - Ready" Lawyers
Going to law school and passing the bar are just some of the well-known steps to becoming a lawyer. Lawyers must be able to communicate effectively with clients, colleagues, judges, lawyers, and all parties involved in a case. The STEPPS Program provides students with the opportunity to develop these skills in a safe and supportive environment.
What Does "Practice-ready" Mean?
Being a "practice-ready" lawyer goes beyond knowledge of the law and legal procedures. It involves understanding the norms and values inherent in the legal profession, and developing effective communications skills.
Effective Communication Skills
Students in the STEPPS Program will complete a variety of written projects and take part in several video recordings of lawyering performances. Some of the assignments include:
An initial client interview regarding potential litigation.
A memorandum to a senior partner.
An advice letter to a client.
A counseling session with a client.
Inherent Norms and Values
Along with communication skills, it is imperative new lawyers understand the following norms and values inherent in the legal profession:
Ability to reflect and improve.
Ability to work on a team.
Ability to solve problems creatively.
Ability to understand the importance of pro bono service.
---
How Does the STEPPS Program Develop "Practice-ready" Lawyers?
The STEPPS Program brings the practice to the law school. More than twenty experienced practitioners serve as adjunct professors in the STEPPS Program. Students gain insight from these experienced practitioners who often serve on the hiring committees of their respective firms. Finally, the STEPPS Program provides practical training in areas such as case management, time management, and billing practices.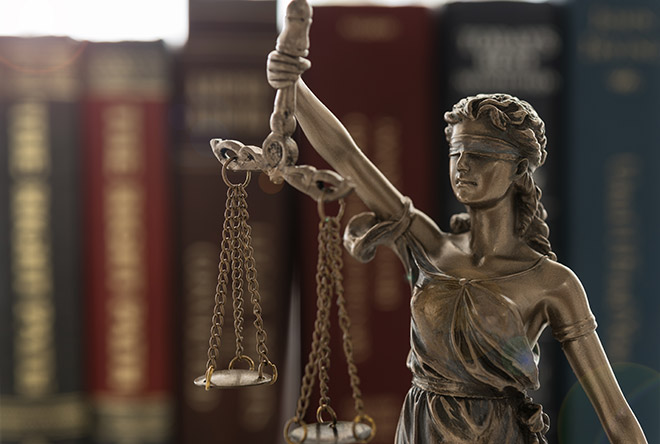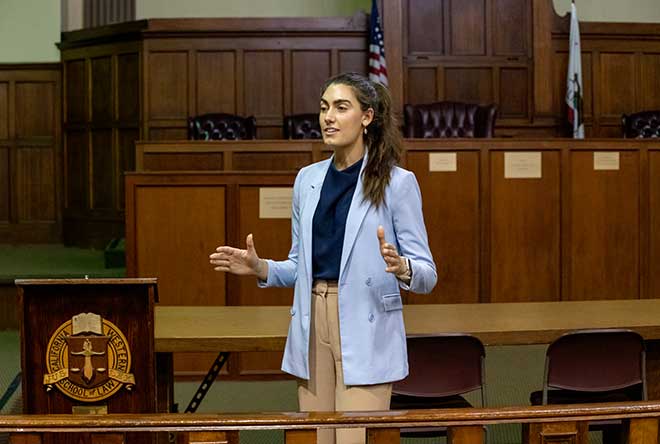 Second Year
STEPPS Program
Clinics (optional)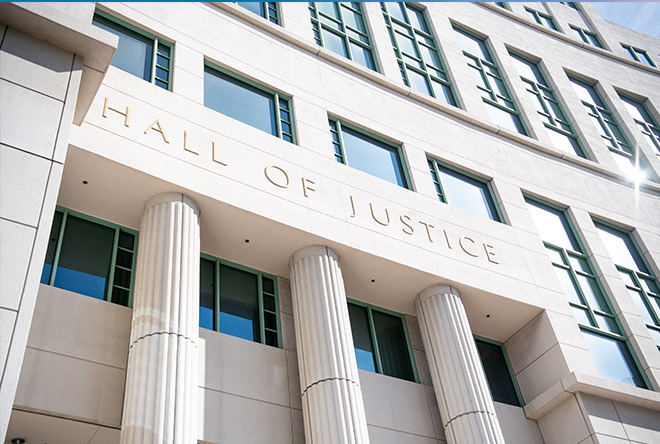 Third Year
Clinical Enternship Program
Integrating With the Profession
Through the STEPPS Program students also develop practical training in a law office setting. The law office setting allows students to be put in situations they will face as a lawyer.
Law Office Setting
Each student will be part of a law office with approximately 12 students.
An experienced attorney supervises each law office.
Each law office will meet for approximately 75 minutes each week.
The activities in the law office meetings will include many things that are normally done in real law offices, including case rounds and case handling discussions. The law office meetings also provide opportunities for discussion of ethical problems from both the cases and the course text, engagement in formative skills exercises, and evaluation and feedback on case handling performances.
The law office meetings will also provide students opportunities to discuss career issues and to experience work environments that are important to job selection and career choice.
Supervising Attorneys
The supervising attorneys will be accessible to students in their law offices for individual consultations.
The supervising attorneys will provide individual feedback on written work and the lawyering skills performances.
The Law Office Setting Provides:
The use of simulated cases and clients allows students to gain experience without the risk of consequences to real clients and provides students with the opportunity to experiment with different lawyering styles.
The law office setting reinforces the substantive review of ethical rules and norms in the classroom sessions.
Ethical issues and dilemmas are placed in the context of the representation of a client – precisely where these issues and dilemmas arise in practice.
By experiencing the issues and problems in context, students internalize and remember the rules and applications.
Professional Identity
The STEPPS program helps students develop a professional identity. Lawyers are not one size fits all. The development of a professional identity begins with self-awareness, where students take stock of their personal experiences, characteristics, preferences, and biases.
The development of a professional identity also involves exposing students to different aspects of legal practice during their second year in law school. For example, within the safe explorative environment of the STEPPS Program, a soft-spoken student may find the voice and desire to become a litigator. Other students may find satisfaction in legal research, or in the contemplative aspects of practice. The STEPPS Program is designed to help students discover what type of lawyer they want to be.