California Western Receives Largest Gift in its History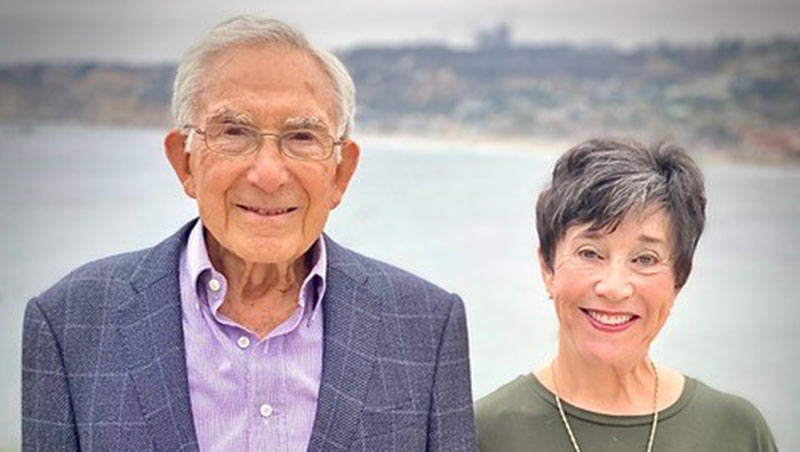 " . . . If not now, when?"
These words from Rabbi Hillel guided Elaine Galinson and Herb Solomon toward their recent record-breaking donation to the California Western School of Law. Their $3m gift reflects the obligation to duty that Hillel advocated in his role as religious leader and scholar.
Galinson and Solomon also point to United States history as a major factor in their decision to fund initiatives within diversity, equity, and inclusion. As they note: "The degree of inequality and racial discrimination that has existed in our country since the early 17th century threatens the promise of the United States contained in our founding documents."
Much of that discrimination is rooted in the American legal system, which is why Galinson and Solomon see huge promise in diversifying legal education and the legal industry. That includes increasing access for students from marginalized communities, who bring with them the stories of their communities. Sharing these stories enriches the entire student body, the California Western community, and the broader legal industry and academy. Sharing stories creates empathy, compassion, and cultural competency while fulfilling the mission of the law school to train ethical, competent, and compassionate lawyers, representative of our diverse society, who can use the law effectively and creatively.
"Ms. Galinson and Mr. Solomon have made an enormous impact on California Western and all legal education with their gift," according to Dean Sean M. Scott. "This gift enhances the resources of the law school to create an intellectual hub for addressing the complex systems of oppression in the United States. That includes funding research, bringing speakers to campus, hosting visiting scholars, and attracting students by creating a community of belonging."
Jorge Garcia, Assistant Dean of Admissions, Financial Aid & Campus Diversity, notes that the scholarships contained in the gift can bring new voices to campus. "For many of our students, cost is a major obstacle in selecting the law school that best aligns with their goals. This scholarship support is important for supporting students from all backgrounds and signals that California Western is serious about its obligation to create a law school that reflects society."
Galinson and Solomon take it one step further, noting that faculty and staff will also want to join an institution seeking to address structural inequities."We want to build an environment that attracts not only excellent students, but also gifted scholars and administrators that believe in the value of providing a quality legal education to long-marginalized students, and the larger benefits to society that result."