California Western School of Law and San Diego State University Fowler College of Business Administration cooperate in the granting of dual Juris Doctorate (JD) and Master of Business Administration (MBA) degrees. The JD/MBA program is designed for students interested in working in the fields of law and business.
---
About
Complete JD/MBA Program Overview
Students can earn both a JD and MBA degree in four years of study, rather than five years.
The dual-degree program prepares you for careers in areas such as business transactions, finance, securities, real estate, labor, intellectual property, investment, banking and business planning.
After beginning matriculation at California Western School of Law, students apply for admission to the MBA Program at San Diego State University.
Admission to the MBA Program is based on:
Undergraduate GPA
Law school grades
GMAT or GRE score (may be waived)
Letters of Recommendation
Relevant work and life experience
Students spend the 1L curriculum in the JD Program at California Western, then join either a fall or spring entering class at San Diego State University, where they spend the next two semesters as part of the MBA first year class. Subsequently, students take classes at both institutions for the remainder of the Program.
---
Requirements
Admissions
Participants must apply separately to CWSL and SDSU. Students are to first apply to CWSL and begin the J.D. program before applying to SDSU College of Business. Application to SDSU is to be made before the end of the first year at CWSL, to begin coursework at SDSU after either two or three trimesters at CWSL. The two schools may share transcripts and other information to facilitate admissions.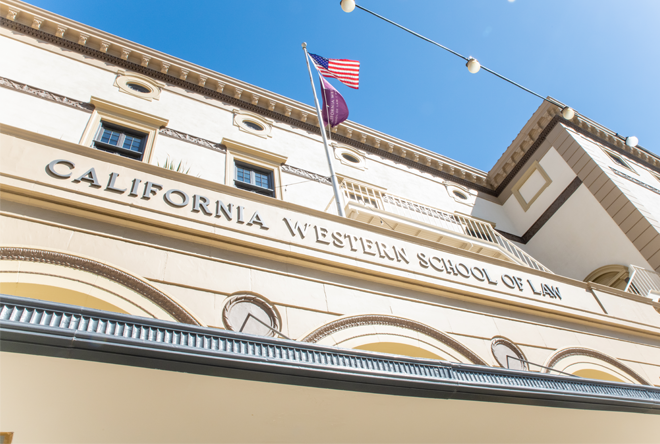 Applicants must take the LSAT or GRE, register for the LSDAS, complete an application (including a personal statement and letters of recommendation), and pay a fee. For the Fall entering class, the priority application deadline is April 1. For more information, see the CWSL website.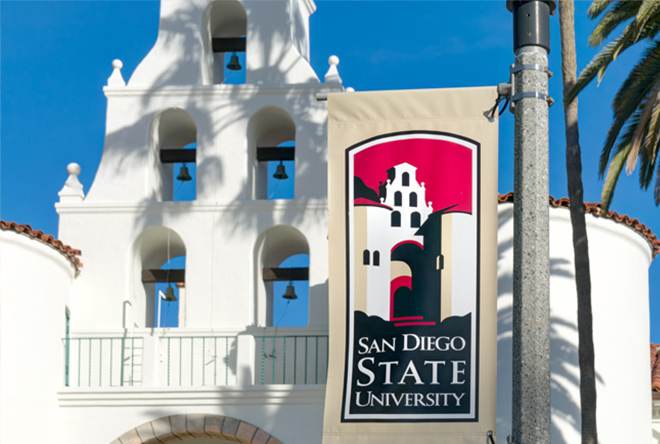 Applicants must complete an online application through CSU Apply and Interfolio and pay a fee. For more information, see the SDSU website. SDSU application deadline on CalApply is March 1 and on Interfolio is April 1. Although GMAT or GRE is not required for admission, we recommend that students with a GPA of below 3.2 submit a GMAT or GRE score.
Program
California Western will accept 9 units from San Diego State University and in turn, San Diego State University will accept 9 units of law courses from California Western. For instance, if you earn 78 units at California Western and 27 credits at San Diego State, you will have earned enough credits to graduate from both programs.
You must complete the requirements for admission and graduation at both institutions in order to earn a JD and MBA.
Degrees are awarded concurrently.
Separate applications and fees must be submitted to California Western and San Diego State University.
---
Program Coordinators
California Western School of Law
Jorge García
Email: Jorgegarcia@cwsl.edu
Phone: (619) 525-1401
San Diego State University Fowler College of Business
Diane Coning
Email: dconing@sdsu.edu