For 100 years California Western School of Law has trained practice-ready lawyers and thoughtful advocates for justice. The oldest law school in San Diego is entering its next century prepared to provide students with the fundamental knowledge, skills, and experience to thrive in a rapidly evolving legal landscape.
---
Mission Statement
California Western School of Law is committed to using the law to solve human and societal problems. Our mission is to train ethical, competent and compassionate lawyers, representative of our diverse society, who can use the law effectively and creatively.
We recognize that, in the 21st century, the rapid rate of change will accelerate and create further problems. We also recognize the pervasive perception (and partial reality), that the legal system and lawyers have helped to create, rather than solve, the problems our evolving society confronts.
While continuing to graduate lawyers well-equipped to practice law, we also seek to graduate creative problem solvers committed to the improvement of our legal system and society. Our graduates will not merely react to problems, but will anticipate them and be ready to devise innovative and responsible solutions to serve the needs of their clients and the broader community.
Further, by contributing to legal scholarship, participating in public deliberations about legal matters and serving as a community legal education resource, California Western School of Law will make significant, measurable contributions to the solution of problems in our community, our society and our world.
Meet the dean's leadership team
Explore why students choose CWSL
Diversity, equity and inclusion mission statement
Get to know the Board of Trustees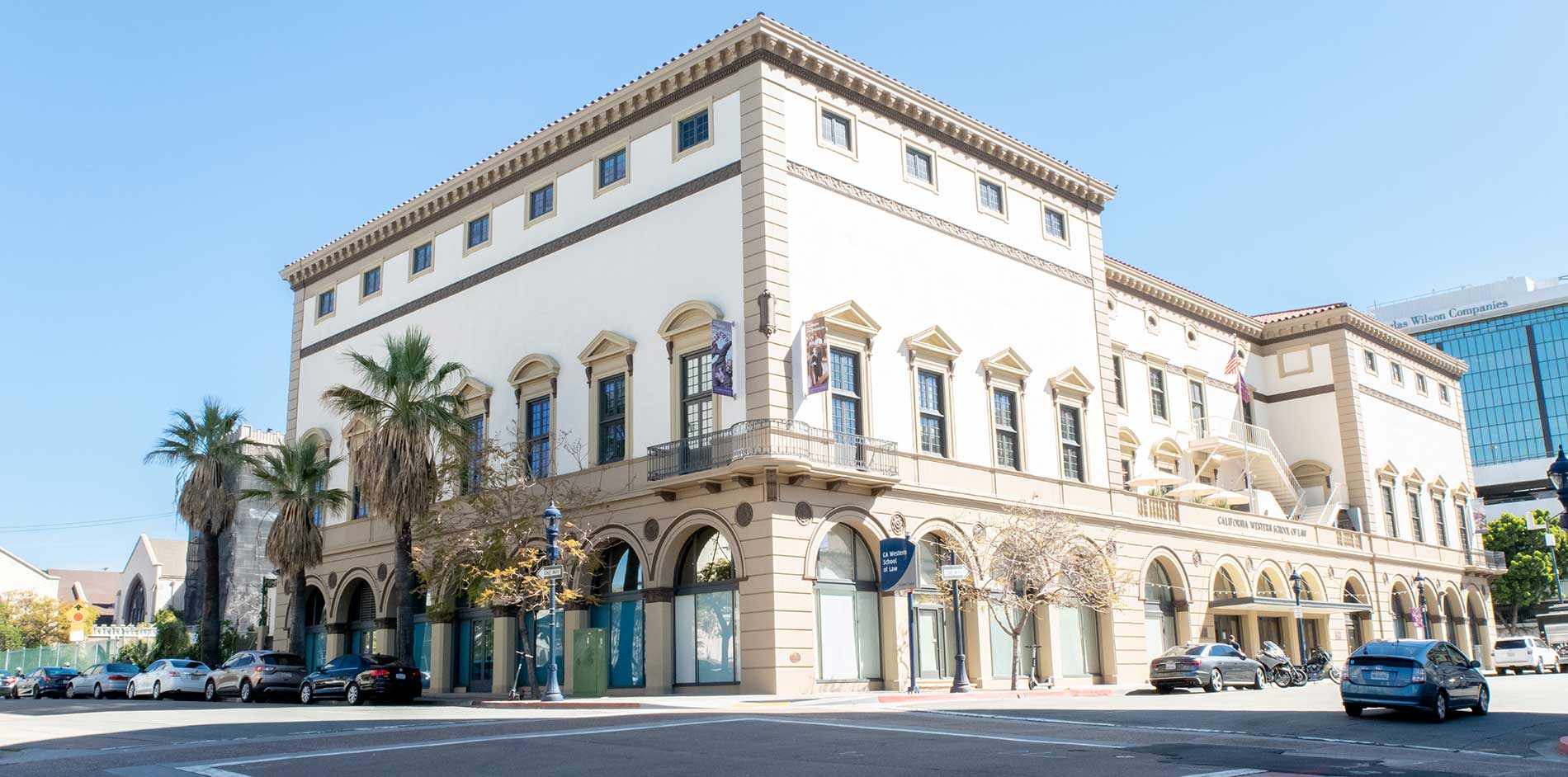 ---
Quick Facts
Location
Our three academic buildings form a vibrant campus in the heart of downtown San Diego.
A 10-minute walk to San Diego courts.
Convenient access to shopping, restaurants, and cultural amenities.
Less than a mile from Balboa Park, a cultural oasis that includes 17 museums, gardens, and the world-famous San Diego Zoo.
Students
Our total enrollment of approximately 660 ambitious and talented students creates a tight-knit community.
Women comprise approximately 60% of the student population, and 42% of students are from marginalized communities.
Average age at the time of admission is 26.
Degrees
Legal Clinics
Publications
History
Established in 1924, making California Western School of Law the oldest law school in San Diego.
Received ABA accreditation in 1962 and AALS membership in 1967.
Granted WASC candidacy in 2019.