San Diego is where the law, learning, and life come together. Students at California Western enjoy studying in a culturally vibrant, economically thriving coastal metropolitan area, with access to a bustling legal hub at their doorsteps.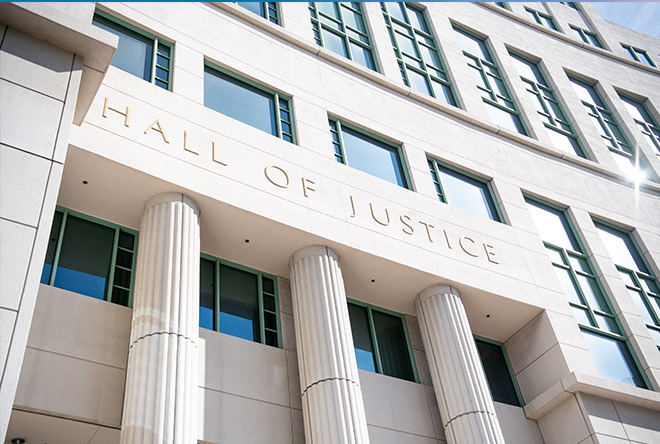 Business and Industry
Located on the northern edge of downtown San Diego, California Western is a 5-minute walk from the heart of the region's legal and business centers. Students walk to internships and clerkships at the courthouse, public agencies, and law firms, and benefit from their proximity to the legal community.
San Diego has developed a strong and diversified economic base. According to SelzerFontaine LLC, San Diego is the 5th-ranked legal market in California. It is also a world-renowned center for wireless telecommunications and biotechnology supported by San Diego firms. Military, tourism and agriculture continue to have a strong presence.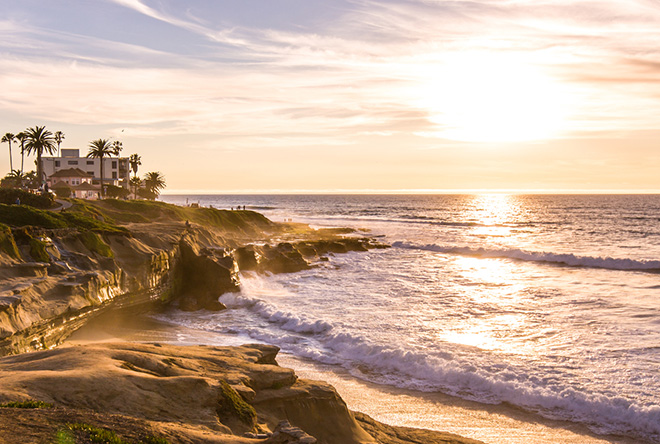 Sunny and 75
It is hard to think of a better place to endure the rigors of law study. The average daily temperature ranges from 65 degrees in January to 77 degrees in August.
With 267 days of sunshine a year, you will have plenty of opportunities to explore 50 miles of accessible beaches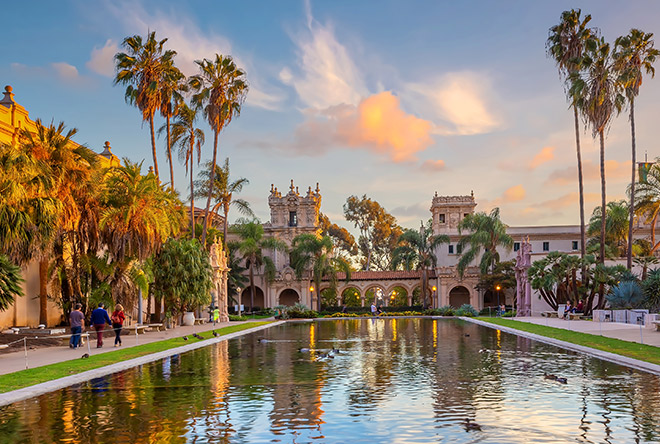 Cultural & Art
Grab a front-row seat to art and culture in "America's Finest City." San Diego is home to award-winning theatres.
Just five minutes from campus is the world-famous Old Globe Theater complex. Find more Broadway-quality live theater at the La Jolla Playhouse. The Civic and Balboa Theaters and the San Diego Symphony host local, national and international music, dance, and theater companies year-round mere blocks from campus.
Take a stroll through the crown jewel of San Diego, Balboa Park. Get lost exploring 1,200 acres of nature, museums, the San Diego Zoo, hiking trails, jogging paths and more.
Sink your teeth into a variety of restaurants while exploring shops, sights and entertainment in the Gaslamp Quarter, Seaport Village, Little Italy, and Old Town. All are just a short walk or trolley ride from campus.
Indulge your wanderlust. San Diego offers easy access to international travel by land, water, and air. Our campus is less than four miles to San Diego International Airport, a 20-minute drive to the U.S./Mexico border and less than two miles to a major cruise ship terminal.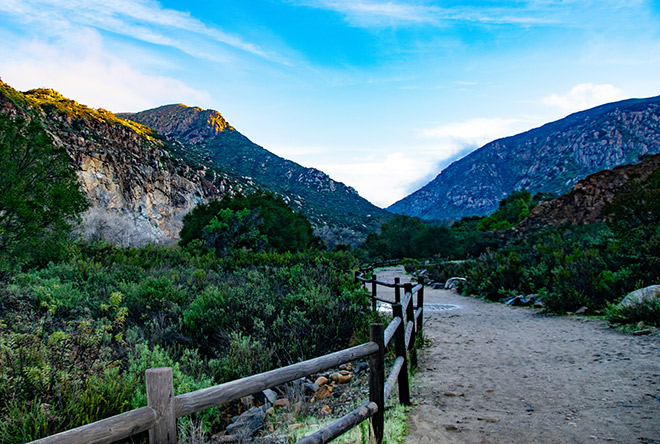 Recreational Opportunities
Adventure is your backyard. San Diego is a paradise for personal athletic pursuits. Beyond the sandy beaches, San Diego County is home to more than 100 parks and open spaces and 360 miles of hiking, biking, and equestrian trails. You can also let your curiosity guide you through the nearby mountains and desert, which are all within an hour and a half drive.
Whether you are an amateur looking to improve your golf swing or want to watch professionals, San Diego County offers more than 60 golf courses including the public Torrey Pines Golf Course which hosts PGA tour events. Baseball fans can watch the San Diego Padres play at beautiful Petco Park.