California Western School of Law is located in the heart of "America's finest city." Our San Diego campus is near downtown, so students can easily walk from our campus to internships at the Superior and Federal Courthouses, the public defender's and district attorney's offices, multinational law firms, and other essential legal services centers.
Come see us
Explore our downtown San Diego campus in-person or online.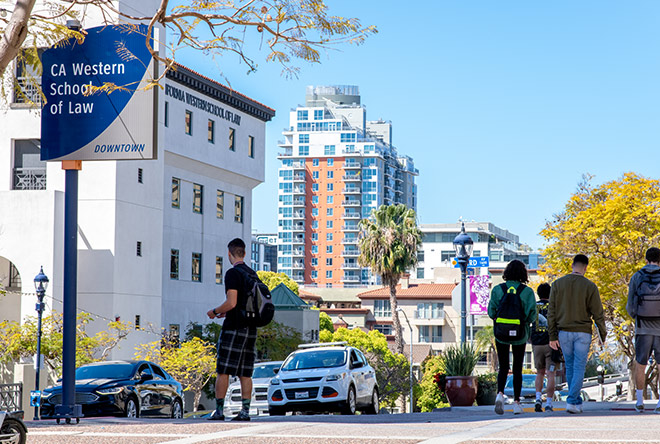 Make your dream of law school a reality. Schedule an in-person visit to see firsthand where your legal career will start to take shape.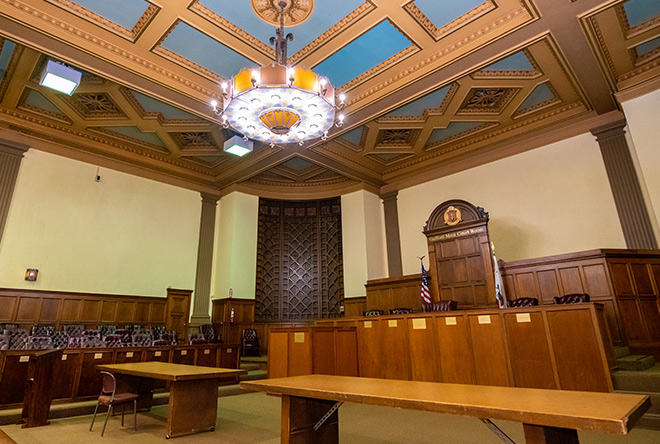 Catch a glimpse of our beautiful, sunny campus from the comfort of your home. Take a student-led, virtual campus tour to learn about our student culture, law school experience, and of course, the city of San Diego.
Talk to us
Do you have more questions? Talk to an admissions counselor or a current student about the California Western experience.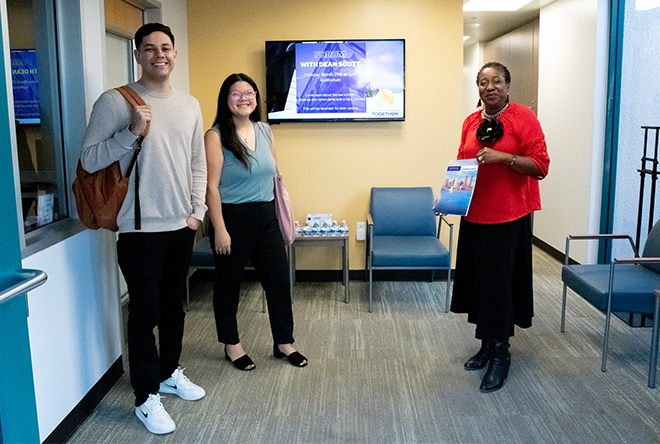 If you have any questions about our application process, scholarships, or programs, we also encourage you to schedule a phone meeting with an admissions counselor or email us at JavaScript Required.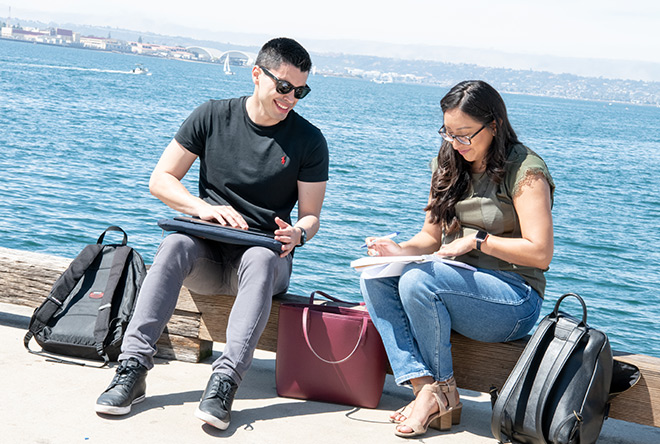 Do you have questions about law school course load, school-life balance in law school, or living in San Diego? You can hear from current students to find out more about life at California Western. Schedule a call to get a student's perspective on law school.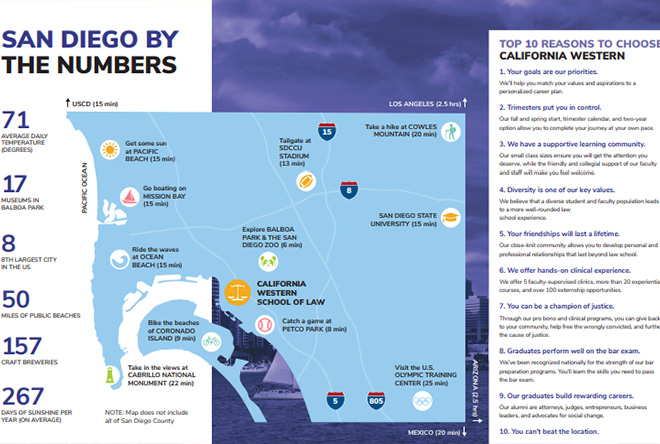 Find information about what California Western School of Law has to offer by looking through our viewbook.