Juris Doctor (JD) Program
The JD program at California Western School of Law will give you the knowledge and skills you'll need to serve as an effective advocate for justice.
Designed for Success
Because of our status as an independent law school, we can stay ahead of the latest legal trends, so you can gain the skills and experience that employers and clients seek.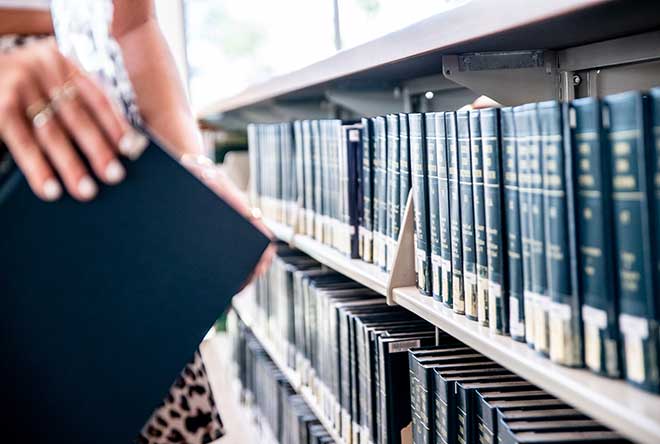 We carefully design our program, to ensure that you start with a foundational understanding of the law. You begin to build that foundation as you develop skills and hands-on experience in your second year. What does this look like exactly? Read more about our courses and what you can expect throughout your time here:


Our trimester academic calendar allows interested students to study law year-round and complete their legal education in two years. Additionally, we offer a part-time program designed for students who are working or have other obligations while they are attending law school. The part-time program will be an evening program starting in Fall 2024.

Two-Year Program
Part-Time Program
Program Highlights
The JD program at California Western School of Law gives you a strong foundation in legal theory and practices, as well as hands-on experiences with clients in the field. Find out more below.
Before you take your courses, you might want to know the details of all the courses that we offer. After gaining a strong foundation in legal analysis, research, and writing, you'll have the chance to explore more electives in years two and three.
In your second year, you'll take our acclaimed STEPPS program. (Skills Training for Ethical Practice and Professional Satisfaction)
As a part of your studies, you can specialize in several areas of law, including:
Business Law
Criminal Justice
International Law
Labor and Employment Law
Along with our STEPPS Program, we offer more than 40 simulation courses through the JD program at California Western School of Law. Some include:
Advanced Negotiation
Culture & the Criminal Justice System
Law & Lawyers in Pandemic
Trial Practice
In your third year, you can participate in the Clinical Externship Program, through which you will receive academic credit while working in a professional legal environment.
Your externship may be in any type of office or area of law. Students may use our pre-approved externship placements or self-initiate an externship in San Diego or anywhere in the world, adding a cultural experience to the hands-on learning opportunity.
Upon graduation, you can participate in the Bar Review Program, which provides additional preparation for the bar examination.
The program offers a complete review of all subjects tested on the California Bar Examination as well as essay workshops, multiple choice question workshops, performance exam workshops, several simulated exams, and group and individual tutoring.