Dean Scott: California Western Turns 100, Looking to the Future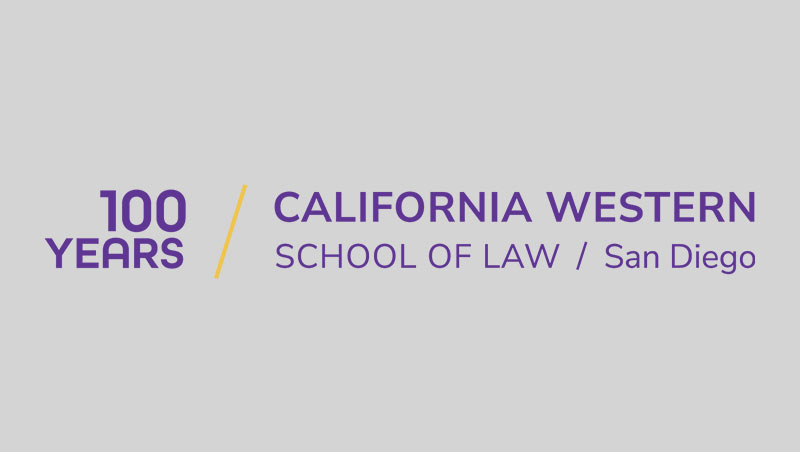 In 2024, we will celebrate the centennial of California Western School of Law. We are proud of our longevity and eager to continue evolving in our next century as an institution and community. This occasion represents both the stability of our institutional values and our willingness to adapt to the needs of our students, their future clients, the legal profession, and to the demands for a justice system that honors the rule of law and upholds democratic values.
The guiding principle of my deanship is to enhance and enrich the law school experience for our students. The goal of higher education should be to create social and economic mobility, not just for our students but for generations to come. We embrace this mission at CWSL, with a student population that has a significant percentage of first-generation law students as well as a large number of students from historically excluded populations. It is a priority that all students graduate equipped to pursue their dreams.
Our professors ensure that our students are intellectually challenged, their teaching informed by their vital research, writing, and speaking on topics that deepen student understanding of the law, both in theory and practice. New curricular concentrations, one for Intellectual Property and Technology, and a second focusing on Social Justice will soon be introduced, providing academic tracks for students to maximize the opportunities provided by the law school.
The classroom experience is enhanced by our experiential offerings. Our clinics— the California Innocence Project, Community Law Project, and New Media Rights— provide our students with crucial hands-on experience while providing legal advice and assistance to individuals, small businesses, communities, and nonprofit organizations. Our Competitive Advocacy Program gives students an excellent opportunity to develop trial advocacy skills, and our teams regularly place at or near the top of the competitions they enter. Our alumni play a critical role as coaches for our students, a testament to the commitment to our institution shown by alumni.
Our recently launched Law, Equity, Inclusion, and Diversity initiative reflects California Western's long-reputed and ongoing commitment to diversity in deed, not just in name. This initiative, for which we have now raised $4 million, creates the law school's first endowed faculty chair and is yet another demonstration of our dedication to training a generation of lawyers that fulfill our mission to train ethical, competent and compassionate lawyers, representative of our diverse society, who can use the law effectively and creatively.
We hope that you will join us for Alumni Weekend, October 13 -15, 2023, which will serve as the official opening to our centennial celebration. The celebration will bring together alumni from across the nation for the first time since the beginning of the COVID pandemic, with the express purpose of strengthening the bonds of our CWSL community, as we move into our next hundred years together. The weekend will feature an open house and tours of the campus, as well as an all-school reunion and celebration.
CWSL is proud of its 100-year history, and we look forward to another century during which we continue to thrive, offering a student-centered education and launching our students into the legal profession fully equipped to achieve their professional goals and ambitions.
Be sure to monitor our website and social media for updates, as we look forward to the official start to our centennial.