California Western is committed to giving you the resources you need to successfully complete your legal education.
Ordering course materials
We offer a number of options for our students to find and buy their course materials.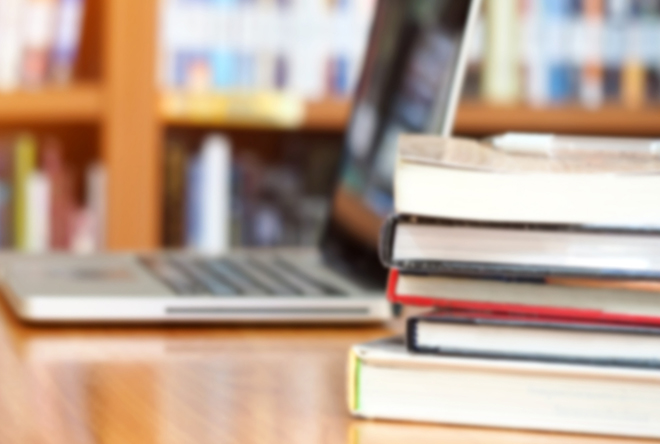 We understand some students may want to order a printed version of the course materials. You can order the printed version of your books through Legal Books Distributing. Legal Books Distributing also carries custom books. If you have the book's thirteen digit ISBN, you can also order your books through the publisher. Once you have the ISBN head to www.isbnsearch.org to find the publisher.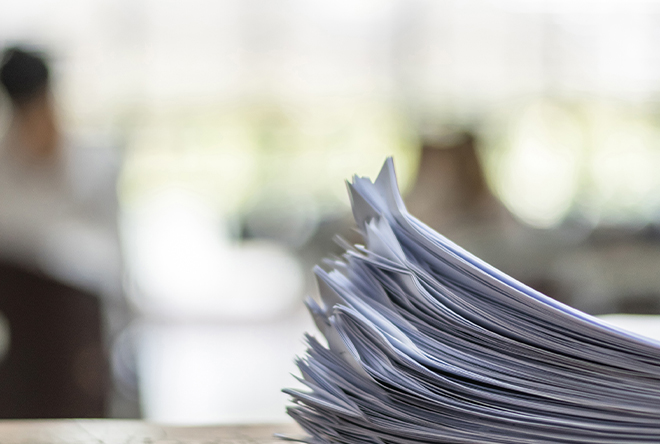 While many of our books can be found through our online bookstore or the publisher, some classes will require other course materials. You can buy those course packs through CWSL's Montezuma/Redshelf page, the exclusive seller of these materials. Course packs are typically available a month before classes start. Their website may also carry some digital versions of our books but please note, that you may not be able to access those during open-book exams, due to restrictions with our exam software.
---
Online bookstore frequently asked questions
We understand you may have additional questions about ordering your course materials. For your convenience, we have compiled a list of some of the most common questions about the book ordering process.
1. Where do I find my book list?
Your book list can be found by logging into the STUDENT PORTAL and clicking on the REGISTRATION & RECORDS tab, then clicking on MY SCHEDULE, then selecting the correct SESSION and scrolling down to click on BOOKLIST.
Note: You may have to allow pop-ups
2. When can I purchase my course materials?
Your course materials should be available for purchase the month before classes begin but may be available as early as Registration.
3. Who sells my course materials?
Legal Books Distributing will carry print versions of most course materials.
Montezuma/RedShelf is the exclusive vendor carrying course packs. Publishers may also carry your course materials,
Most books are assigned a unique identifier (ISBN) by the publisher, that distinguishes the specific edition/version. Whenever available, the 13-digit ISBNs have been provided to help you search for your books.
Before purchasing, read all Instructor's Notes on your CWSL custom Book List in the STUDENT PORTAL.
4. How to I find a publisher's website/url?
You can Google each publisher to find their website OR you may find many of them on the Law Books Publisher Website.
5. Can I use digital course materials in class?
You may not be able to access digital course materials in all of your classes. If your professor has an open book exam, you may not be able to access your digital book because of restrictions with our exam software so before purchasing, either ask your professor, check the "Instructor's Note" on your custom Course Materials/Book list, and/or refer to your syllabus.
If digital versions are allowed and exist, some may be available for purchase through RedShelf or through the publishers.
Some publishers use authoring software to offer other digital solutions that come with outline tools and self-assessment materials, to name a few features. A few of the larger publishers and their platforms are listed below:
Aspen uses Casebook Connect through Barrister Books
West Academic uses CasebookPlus and they sell directly from their online store. If you require a text by West and students buy it from them, they can get a 15% discount with this code: WACALWEST. It includes ebooks, and if a hard copy is delayed, West will allow them digital access until the book is received
Wolters Kluwer For discounts on supplemental Tax & Accounting titles and CPE:Visit CCHCPEL: Visit CCHCPELink.com/Book save 20% on supplemental titles.
Visit CCHCPELink.com/Search save 30% on webinars and self-study; Enter promo code BY2301 at checkout to see your savings!
6. Can I rent my books?
You are welcome to find any online vendor who rents books but make sure you search for the correct version/edition by using each book's unique 13-digit ISBN, if it has one.
7. How do I purchase the digital material "Core Grammar for Lawyers?"
If this material is required for your classes, you should wait to receive a class code from your professor before placing your order. By doing this you can access the required material and link your account with theirs as you check out.
To purchase and access "Core Grammar for Lawyers" make sure to do the following:
Purchase it through the publisher from the "Core Grammar for Lawyers " website.

IF you have a discount/Access Code, enter it on the "Subscription and Payment Options" page.
Verify then click "Purchase" and within minutes you'll receive an email with your Subscription Confirmation.
Click "Create Account", enter the "Class Code" you received from your professor, fill in the rest of the fields and click Submit.
You will be able to start using Core Grammar for Lawyers immediately.
For more information, visit the publisher's FAQ page.
8. What are online sources that carry course material?
Legal Books Distributing (LBD) carries print versions of most of CWLS's books.


If you place your order before 2pm (PST) M-F, it should ship the same day.
If you see "Pre-Order Now" LBD is expecting stock soon so either place your order and it will ship once stock arrives OR purchase elsewhere. Do not "Add to Wishlist" if you're trying to purchase, as it will only be stored for future reference.
oIf both new and used books have a line through them and say (Out of stock), first check the "Professor's Note to Students" and if there's no information, contact LBD at (800) 200-7110 OR find it elsewhere.
LBD uses various shipping couriers (GSO, UPS, FEDEX, USPS) that allow you to track your packages.
LBD also carries Study Aids
LBD does have a Return Policy
Notes from your professors are on your CWSL custom Book List as well as on the LBD website under your class/section.
To see if materials are required or optional, click on the class/section, then click on your professor's name.
If you have additional questions, contact Legal Books Distributing at (800) 200-7100 Monday through Friday 8:30pm – 5pm (PST). You can also email LBD at info@legalbooksdistributing.com. You can also walk into their store at 1739 N. Raymond Avenue, Anaheim, CA 92801.

Montezuma/RedShelf is the exclusive vendor for all of CWSL's Course packs. Course packs are printed on demand. They can take 24 business hours to print and ship after placing your order.

Montezuma Publishing obtains the copyrights for our course packs.

RedShelf processes the orders through their website and provides you with customer service.

You may also find digital versions of your books on this site. Before you purchase a book here, either ask your professor, check the syllabus and/or check the "Instructor's Note" to see if they're allowed in class.

If your professor gives an open book exam, you may not be able to access your digital book because of restrictions with our exam software.

Montezuma/RedShelf does have a Return Policy.

You can reach Montezuma/Redshelf at (888) 622-9828. The Printing/Shipping business hours are Monday through Friday 6am – 5pm (PST). You can reach Customer Service Monday through Friday 8am -7pm (CST). You can also email them 24/7 via email at JavaScript Required.

Publishers also carry books that are currently in print and most publishers sell their books through their websites.
9. Is there a book buy-back program?
Students are encouraged to make sure they have the correct versions/editions of their books using the 13-digit ISBN. A buy-back program has yet to be announced.