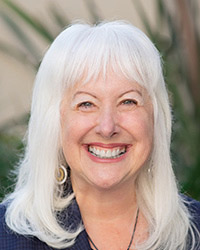 Susan Bisom-Rapp
Dean Steven R. Smith Professor of Law

Biography
Susan Bisom-Rapp is a scholar in the field of international and comparative workplace law, who writes about globalization, equal employment opportunity, occupational safety and health, and the gig economy. Her most recent book is Lifetime Disadvantage, Discrimination and the Gendered Workforce (Cambridge University Press 2016) (with Malcolm Sargeant). Professor Bisom-Rapp also co-authored the casebook, The Global Workplace: International and Comparative Employment Law (Cambridge University Press 1st ed. 2007; Aspen/KLI 2nd ed. 2012). She is author or co-author of numerous articles and book chapters. Her published work has twice been selected as among the best articles on women's legal rights and republished in Women and the Law (Tracy A. Thomas, ed., Thomson Reuters 2015, 2019). She was the recipient of the national 2019 Paul Steven Miller Memorial Award for outstanding academic and public contributions to the field of labor and employment law scholarship.
An elected member of the American Law Institute since 2007 and a Fellow of the American Bar Foundation since 2018, Professor Bisom-Rapp serves on the academic advisory board of the Doctoral Research School in Labour, Development and Innovation at the Marco Biagi Foundation, University of Modena and Reggio Emilia (Italy). She also serves on the editorial board of the Employee Rights and Employment Policy Journal. Professor Bisom-Rapp was the 2021 Chair of the Association of American Law Schools Section on Women in Legal Education, and has served as the Section's Chair Elect, Secretary, Treasurer, and on its Executive Committee.
Professor Bisom-Rapp was appointed the Dean Steven R. Smith Professor of Law on August 1, 2023. She served as California Western's Vice Dean for Academic Affairs during the 2022 -2023 academic year. She has taught at Chicago-Kent College of Law, Seton Hall University School of Law, the University of Modena and Reggio Emilia's Marco Biagi Foundation (Italy), Zhejiang University Guanghua School of Law (China), Faculté de Droit de l'Université de Nice (France), the City University of New York's Baruch College, and Thomas Jefferson School of Law, where in 2020 she was voted Professor of the Year by the student body. Prior to her academic career, Professor Bisom-Rapp practiced workplace law in New York City at Stroock & Stroock & Lavan.
JSD, Columbia University
LLM, Columbia University
JD, University of California, Berkeley (Order of the Coif)
BS, Cornell University
Torts I
Torts II
Employment Discrimination
Books
Lifetime Disadvantage, Discrimination And The Gendered Workforce (with Malcolm Sargeant) (

Cambridge University Press

2016).
The Global Workplace: International And Comparative Employment Law – Cases And Materials (with Roger Blanpain, William R. Corbett, Hilary K. Josephs, & Michael J. Zimmer) (Aspen/KLI 2d ed. 2012) (

Cambridge University Press

1st ed. 2007).
Law Review Articles & Book Chapters
Regulatory Choices and Disputes in the Fight Against COVID-19 Infections in the Workplace: A Comparison between Italian and US Contexts, in

Work Beyond the Pandemic: Towards a Human Centered Approach

(with Marco Peruzzi) (Edoardo Ales & Iacopo Senatori, eds., Palgrave Macmillan forthcoming 2024).
Older Women Workers, the Pandemic, and Employment Discrimination Law, in

Research Handbook of Law, Society and Ageing

(Sue Westwood & Nancy Knauer, eds., Edward Elgar forthcoming 2024).
The Role of Law and Myth in Creating a Workplace that 'Looks Like America,' 43

Berkeley J. Emp. & Lab. L.

251 (2022).
Sex Harassment Training Must Change: The Case for Legal Incentives for Transformative Education and Prevention, 71

Stan. L. Rev. Online

62 (2018).
The Role of the State Towards the Grey Zone of Employment: Eyes on Canada and the United States, 58

Papers In Political Economy

1 (with Urwana Coiquaud) (2017).
It's Complicated: Age, Gender, and Lifetime Discrimination against Working Women – The United States and the U.K. as Examples, 22

Elder L.J.

1 (with Malcolm Sargeant) (2014).
Diverging Doctrine, Converging Outcomes: Evaluating Age Discrimination Law in the United Kingdom and the United States, 44

Loy. U. Chi

. 717 (with Malcolm Sargeant) (2013).
North American Border Wars: The Role of Canadian Scholarship in U.S. Labor Law Reform Debates, 30

Hofstra Lab. & Emp. L. J

. 1 (with Michael J. Zimmer) (2012).
What We Learn in Troubled Times: Deregulation and Safe Work in the New Economy, 55

Wayne L. Rev.

1197 (2009).
Exceeding Our Boundaries: Transnational Law Practice and the Export of American Lawyering Styles to the Global Workplace, 25 C

omp. Lab. L. & Pol'Y J.

257 (2004).
An Ounce of Prevention is a Poor Substitute for a Pound of Cure: Confronting the Developing Jurisprudence of Education and Prevention in Employment Discrimination Law, 22

Berkeley J. Emp. & Lab. L

. 1 (2001).
Bulletproofing the Workplace: Symbol and Substance in Employment Discrimination Law Practice, 26

Fla. State U. L. Rev

. 959 (1999).